The wood or timber floor in Newcastle are ideal for household use. People also use wooden floor at offices or commercial places. As the wooden floors are durable and can withstand the considerable load. But as with all things, with time they can also wear off, maybe that can be caused due to any reason. But the good thing about the wooden floor that they can easily be repaired or replaced. Also, when you are installing the new wooden floor, it if not that you just put it on the floor and it will be spread like carpet.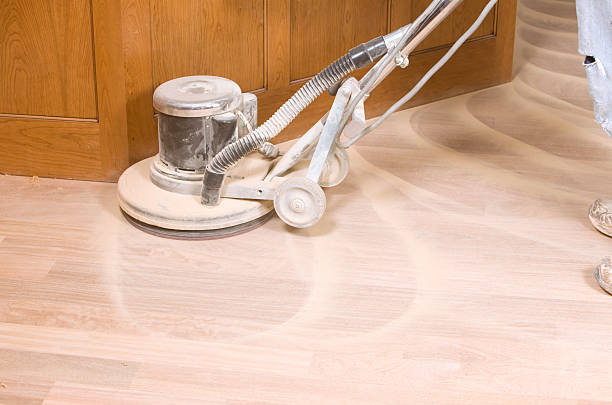 It needs some effort to make it level and make the surface smooth. If you will skip this part old or new floor, both can cause the problem, may become a hazard or the damage can increase. So, levelling up the floor call floor sanding. The floor sanding is the labour intense and complex job, one has to be good with sanding to perform the job. But this doesn't mean that you always have to hire external help to do sanding, you can do this on your own too. Some tips can help you to do floor sanding on your own and do it like a pro
Get to know: It is always better to know about something before doing that. For example, if you want to do sanding yourself. It is better to check the online tutorial and so you will be better informed than what to do and what not to do. This will also help you to know the trick of the job, this can help you to make a better decision the first time, you don't have to experiment to learn things about floor sanding. By checking online guide, you will be knowing which type of tools and equipment is needed to perform the job.
Grit Number; The most important thing for sanding is to know to about grit number of sandpapers. The grit number can be selected based on the surface of your floor. For example, if the surface of the floor is very uneven then you have to start with number 36 while moving forward the number can be increased till 60. But if you are working on a quite flat surface then you can start with 60 and ending up till dirt number of 120.
Right technique: Wring movement or technique can ruin your floor. So, it is very important to know the right technique, as sanding is like finely cutting the floor, so if you will be standing in the wrong direction that can ruin the floor. The sanding must be done in line with lines of floor.
Fill the gaps: While sanding you can get a lot of wooden dust. Don't throw this dust, this will help you to fill any gaps between the wooden slabs, the gaps may be very small, so the dust can be ideal filler for them.